Once again IDS is exhibiting at this Annual Insurance Industry Event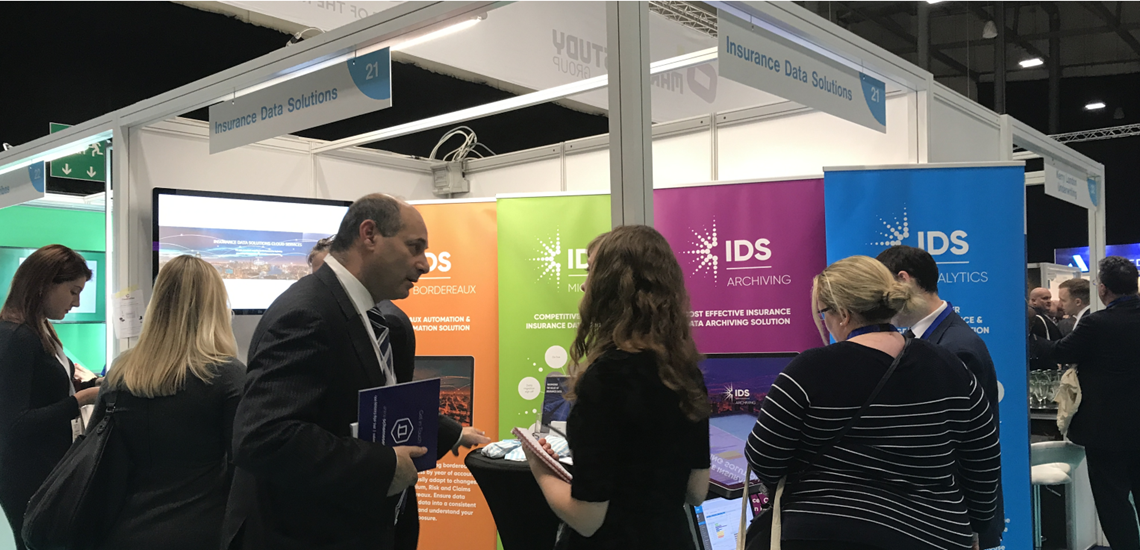 Insurance Data Solutions are exhibiting at Broker Expo 18 and looking forward to networking with Brokers and MGA's to understand their challenges with data and demonstrating our solutions:
Insurance Data Migrations - with 30 years of experience we are leading experts in migrating and consolidating policy admin., underwriting and binder management data assuring your transfer to new systems and improving data quality.
Insurance Data Archiving - reduce licensing, maintenance and storage costs with the IDS Archiver to decommission systems, improving your reporting ability across multiple sources and GDPR compliance with client mastering and data retention controls etc.
Binder Mgt. and Bordereaux Solutions - automate the processes involved in managing, transforming, consolidating, validating and reporting bordereaux. Improving efficiency and accuracy in premium, risk and claims delegated authority reporting.
Data Analytics - leveraging our in-depth knowledge on insurance systems we are helping brokers, MGA's and insurers gain an enterprise view of their data sources. Through data visualisation dashboards and MI reporting we are delivering insight into decision making on products, customer value, distribution channels, triangulations, compliance and data enrichment to mention just a few.
Bespoke Data Solutions -Supporting insurance experts with a range of BAU activities, for instance, our CUE check solution automates the process of sending data to Experian, ELTO reconciliation and Cyber Risk Analysis. 
Website: www.insurancedatasolutions.co.uk
Address: Moulsham Mill, Parkway, Chelmsford, Essex, CM" 7PX
Tel: 01245 608253
Moulsham Mill, Parkway,
Chelmsford, Essex, CM2 7PX
United Kingdom
Telephone: +44 (0)1245 608253