IDS Exhibited at Tintech London 2017
We enjoyed Meeting leading Insurers and Brokers at Tintech London on Feb 03rd 2017. The conference was a success for both networking and highlighting the digital challenges and opportunities for the Insurance sector.
IDS gained leads at the event for the On Demand Data Migration Solution (ODMS) and we also had a lot of interest from attendees regarding Bordereaux Transformation and Data Analytics solutions.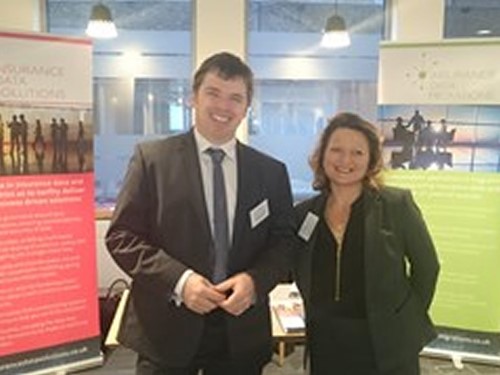 IDS are a specialist provider of data solutions to the insurance sector.  We have an excellent track record providing bordereaux transformation, data migration, consolidation and archiving plus MI and BI solutions.
In 2016 our Insurance Data Solution supported Insurers, Brokers and MGAs with:
Conduct Risk initiatives to evaluate client experience and products, uncovering new insights throughout the insurance process with data visualisation
Understanding Risk Exposure and Underwriting Performance by improving the way bordereaux are sent and processed
Realising operational efficiencies following mergers and acquisitions through enterprise wide data migration and consolidation
Ensuring profitable decision making and supporting regulatory reporting with management information reporting solutions.
.